Elderly Care at Scalford Court
Elderly care
At Scalford Court, our aim is to provide the support you need to retain your independence and enjoy a comfortable, fulfilling life. We focus on offering person-centred care which is tailored to your individual needs, health and interests. Here you will find comfort and companionship, as well as a range of services to help you thrive.
By working closely with you and your family, we can create a personalised and detailed care plan. Whether you require a little support with everyday tasks, or need extra assistance with your health and wellbeing, our compassionate care workers are here to support you however they can.
A welcoming place to call home
Spacious, accessible bedrooms which offer comfort and privacy. Communal areas where you can enjoy your hobbies or socialise with fellow residents, friends and family. Outdoor space for a breath of fresh air or enjoying the picturesque surroundings. Scalford Court is a place you will love to call home.
To ensure the wellbeing of our community, we actively listen to ideas and suggestions from all of our residents, as well as their loved ones. We understand that every resident has their own interests and hobbies, and offer a variety of activities to suit all tastes. And if you'd prefer a moment of solitude, you'll always find a peaceful spot to relax and unwind in. Contact us today for further information.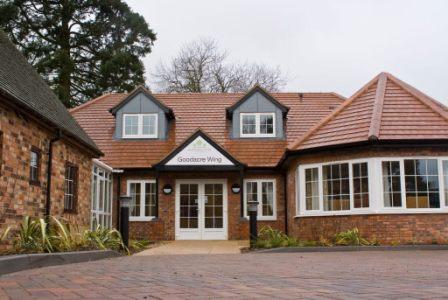 Looking after your loved ones
Our home is always open to visitors, with friends and family welcome to join you for the day or for dinner. We will be on hand to answer any questions your loved ones might have about your care, because by supporting them, we can help them support you. Find out more about the care we provide for our elderly residents by getting in touch.
FAQ's
What is allowed for visitors?
What facilities are available?
What meals are available?