Dementia Care at Scalford Court
Dementia care
Our approach to dementia care is person-centred. We focus on the individual and their strengths and abilities, not the restrictions of their condition. Whether you or someone you love is living with dementia, we can provide personalised care in a safe, supportive environment.
We have a highly trained team of care workers who have experience caring for those with memory loss and dementia. They care for each resident with patience, empathy and understanding, helping them fulfill their potential.
An individual's care needs can change as their condition progresses. By working closely with our residents and their families we can develop a care plan that is tailored to the unique challenges that dementia can pose.
A safe and secure environment
Our home offers a safe and secure environment for those living with dementia to thrive in. We offer a range of activities that are beneficial and enjoyable for residents with dementia, encouraging them to reminisce and share memories.
Rooms and communal areas are designed to be easy and safe to navigate, helping residents remain independent in our home. Healthy and nutritious home cooked meals are always on the menu, ensuring that every resident can remain fit and well while still enjoying their favourite foods. Contact us today for further information.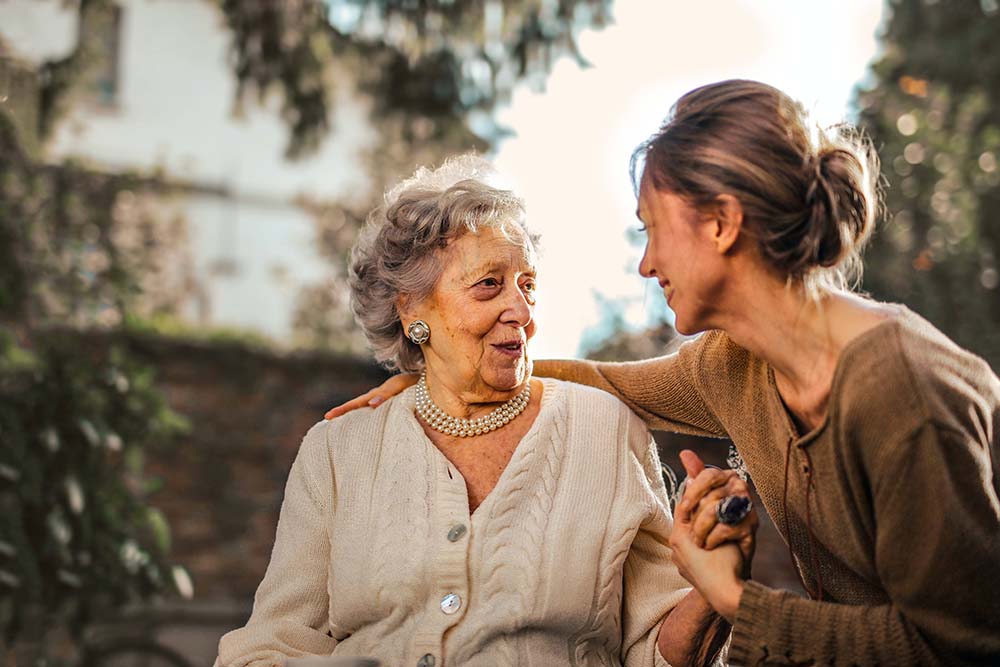 Here for you and your family
We understand that caring for a loved one who is living with dementia can be challenging, and that residents' families often have concerns about the future. We are here to support both our residents and their loved ones to ensure that everyone's wellbeing is looked after. Contact us to learn more about the high quality, highly personalised dementia care we can provide at Scalford Court.
FAQs
What is allowed for visitors?
What facilities are available?
What meals are available?